In this tutorial, you will find how to create a waving flag vector using illustrator. A Turkish flag will be drawn as an example. Dimensions are chosen with some sense of proportion. You can follow the instructions below and see how to use some illustrator commands.
The main objectives are:
Drawing star and crescent shapes
Creating wavy background
Copying star and crescent to background
Making some improvements. And conclusion
Drawing star and Crescent
Step 1: Draw two circles and a star. Make sure the small circle (2) should be in front of other circle (circle 1).  If you draw circles using ellipse tool use ALT/OPT  + Shift key to make a perfect circle. You can also give dimensions by clicking on the artboard using the ellipse tool (L). Use the  Star tool to draw a star and make a perfect star with ALT/OPT key on the keyboard.
Step 2:  Select both circles (1 and 2) open Pathfinder panel ( CTRL + SHIFT + F9) and apply minus front command. This will create crescent shape. Select all objects on the artboard using CTRL/CMD + A make fill color white with no stroke.
Step 3:  Crescent and star shapes are ready. While the shapes are selected drag them using left mouse click and drop them in the symbol palette. You don't need to make any changes in the Symbol Options dialog window. Hit Ok. If you see your shape in the symbol palette you can delete the objects in the artboard.
Creating wavy background
Step 4:  Create a vertical line in the artboard. Make stroke length 1 pt. stroke color Red and remove fill color if any. The length of the line I draw is 200 px.
Step 5: select the line and apply  Effect > Distort & Transform > Roughen…When the dialog box opens select %5 size, 4 for Detail, and thick smooth. The wavy shape is created randomly. Therefore you may have a different shape than you see here.
Step 6: Now let's make a 3d effect. Select the line and go to the Effect > 3d > Extrude & Bevel.  Give the below values below to make the 3d effect. You can also make your own settings. If you want the flag to appear matte, please change the surface option to "diffuse shading". Before you hit ok make following steps to place your crescent and star shapes on the waved surface.
Step 7: Click Map Art.  Button in the dialog box. As you see a new dialog box will be open. Choose surface to be placed shapes from top right section. You may have 4 or 5 sections here depends on your line shape. After that, select your symbol from the symbols drop down menu. Make appropriate modification of the shape you place at the corners. You can rotate and resize the shape. Finally, check thick box of the  Shade artwork to apply tints and shades of the surface to the symbol you placed.
Step 8: If you applied the steps above you should have a similar image of the below vector.
Now let's create a rectangle to cover Crescent and star shapes. Select them all and go to the Object > Clipping Mask > Make. This will produce a rectangular flag.
Step 9: Let's give wave effect to the sides of the object to make a more natural look. goto Warp Tool in the tools panel. If you double-click the icon Options dialog box opens. You may play with these numbers. I suggest you not to change now. You can decrease and increase the size of the tool by holding down the Right mouse button and moving the mouse forward and backward. Hold down ALT and Shift keys to make perfect resize. Use this tool to deform side of the rectangle. I suggest you lock 3d effect applied red line not to accidentally modify with the warp tool.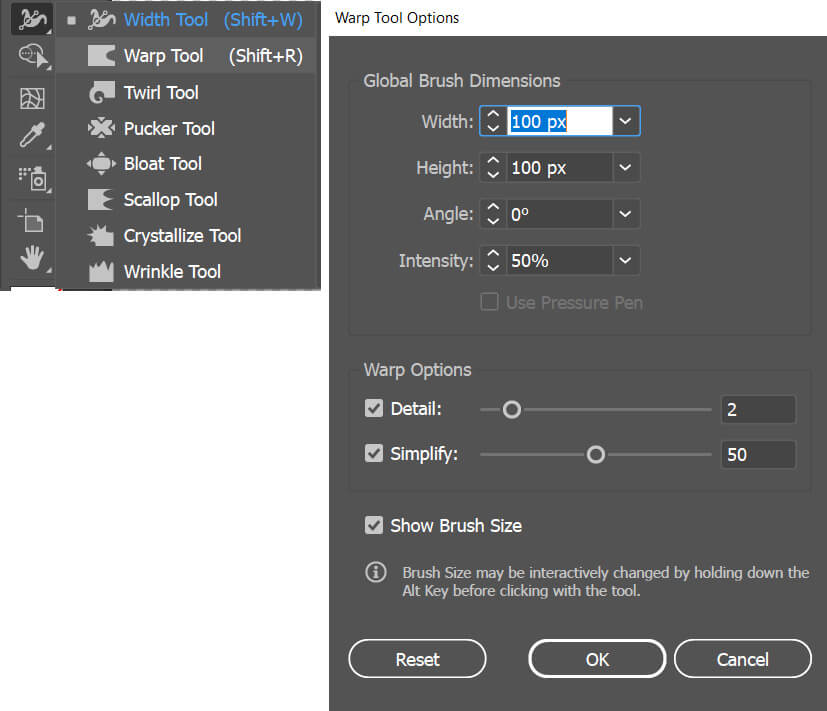 Step 10:  you should now have a similar shape to this:
The final step is to use object >Envelop Distort > Make with warp Command. This will make your flag even more natural looking. Select the flag shape from the Style menu in the Warp options panel. You may change the values according to your preview. If your crescent and star shapes are not good looking you can change their placement by selecting your red line from the layers panel. Use appearance panel to modify 3d effect and make changes as we did at Step 6.
This is the final flag vector created:
how to make waving flag in illustrator | Turkish Flag